News and events
Awareness raising and capacity strengthening for the local core groups and the wider communities
In the project "Strategic plastic litter abatement in the Song Hong (SPLASH)" and based on local practical needs for improving the understanding, awareness and skills in waste collection, classification, treatment, application of 3R (Reduce, Reuse, Recycling) and sharing the knowledge about operation and maintenance of river trash trappers, MCD in collaboration with the People's Committee of My Tan commune (My Loc – Nam Dinh) and Giao Huong commune (Giao Thuy – Nam Dinh) organized on September 22 and 23, 2023 a series of activities to raise awareness and strengthen capacity for local core groups and wider communities.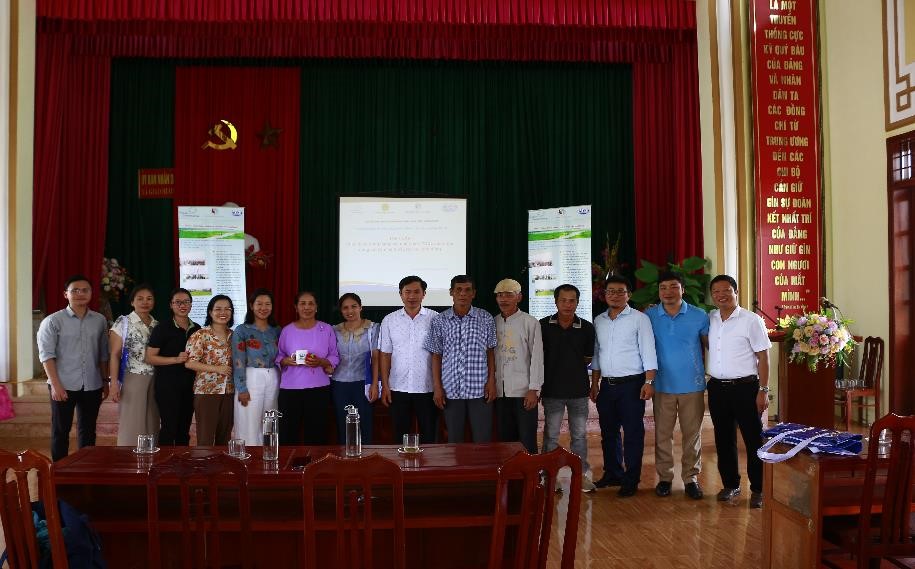 The organizing committee of the activities in Giao Huong commune
The series of activities was organized with the participation of more than 200 delegates including the local core groups operating the river trash trappers and the representatives of the local communities of My Tan and Giao Huong communes, providing both theoretical and practical contents. Delegates learned knowledge and skills, and discussed promoting actions of individuals and households to do better and properly in collection, classification, and treatment of domestic waste applying 3R, to reduce waste generation and reduce plastic pollution. At the same time, the operation and maintenance manual of river trash trapper were also widely disseminated to the local community, thereby contributing to increasing interest, awareness and mobilizing participation of related stakeholders, local communities in trash trapper management, operation and maintenance, contributing to increasing the efficiency of waste collection on the river and reducing plastic waste going to the sea.
| | |
| --- | --- |
| | |
Participatory practice in My Tan commune
Along with the technical presentations and practical guidance, the project team also displayed and introduced to the local people some environmentally friendly products and reused, recycled products coming from domestic plastic scraps. Especially in the series of activities, some folk songs and plays were performed by local people that integrated contents for promoting proper littering and better management of solid waste and reduction of plastic waste.
The environmentally friendly products display and folk musical performances in Giao Huong commune
The organized series of activities contributed to responding to the campaign of joining hands to make the world cleaner in 2023 launched by the Ministry of Natural Resources and Environment in Document No. 7294/BTNMT-TTTT and by People's Committee of Nam Dinh province in Plan No. 123/KH-UBND.
Read more