News and events
MCD joins the Sustainable ASEAN (Environmental Protection) and Dynamic ASEAN (Sustainable Development) at the Second S Rajaratnam Endowment – ASEAN Community Forum, 23-24 August 2017, Singapore
During the 27th ASEAN Summit, the ASEAN leaders adopted the ASEAN 2025: Forging Ahead Together document as the reference for the next chapter of ASEAN community building efforts. The document contains the blueprints of the ASEAN Political Security Community (APSC) 2025, ASEAN Economic Community (AEC) 2025, and ASEAN Social Cultural Community (ASCC) 2025 which essentially serve as the roadmap towards an ASEAN Community 2025. However it remains to be seen whether people of ASEAN know about them, really understand and share what is being envisioned and captured in the ASEAN 2025.
In this regard, through the support from S Rajaratnam Endowment, the second S Rajaratnam Endowment – ASEAN Community Forum was organised in Singapore from 23rd to 24th August 2017 by the ASEAN Foundation, a ASEAN's body. 40 CSOs from 10 ASEAN countries have been brough to the forum to understand more about ASEAN Community Blueprints 2025 in sustainable development, environmental protection, and disaster management and explore alliance building and collaboration with corporates and policy makers to come up with solutions for environment and development sustainability and disaster resilience in ASEAN's region.
Vietnamese delegates include 04 participants representing 03 local CSOs: CSDS, RIC and MCD and attend discussing in 02 thematic group working sessions: Sustainable ASEAN (Environmental Protection) and Dynamic ASEAN (Sustainable Development). The forum also enabled MCD staff to learn about ASEAN cooperation mechanism and institutional framework on environment as well as network with other CSOs within ASEAN region for connecting the organizational efforts to ASCC 2025 community building process.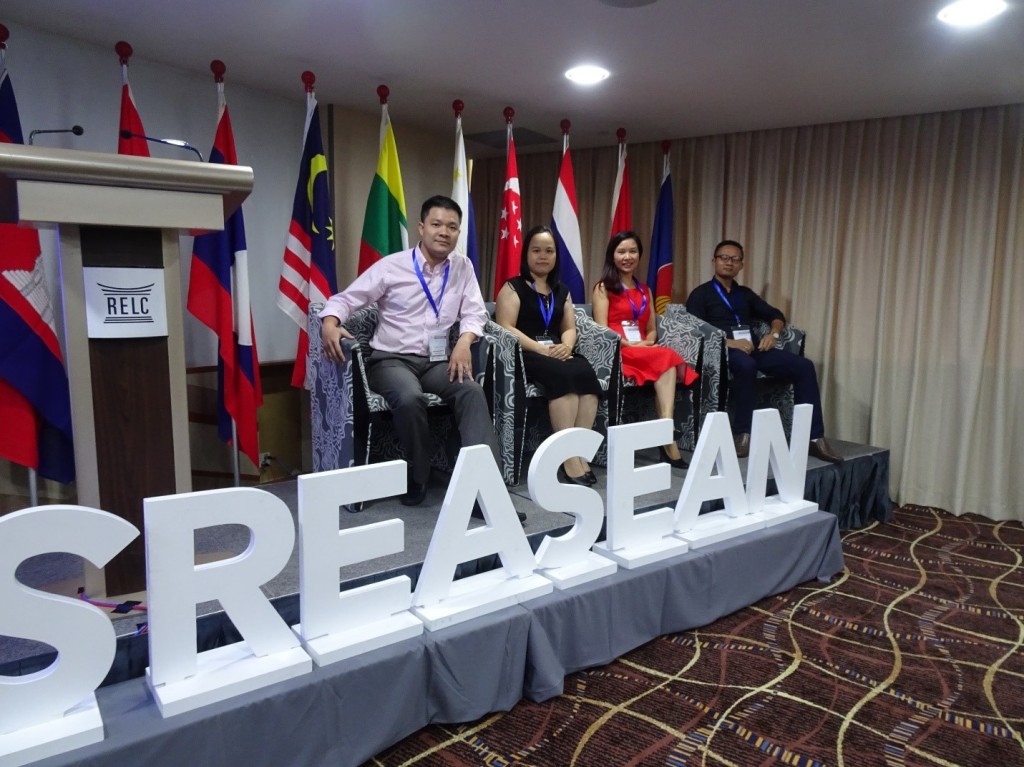 Vietnamese delegates at the Second S Rajaratnam Endowment – ASEAN Community Forum 
Read more