Coastal resources management
The process of implementing 08 initiatives in Hoanh Bo
The project: "Internship and Village facilitators (IVF) – lessons learnt and sharing of best practices for Youth Engagement for Climate Change Adaptation Initiatives in world heritate site Ha Long Bay, Vietnam" is implemented by The Centre for Marinelife Conservation and Community Development (MCD) and Ha Long Association for Environmental Education and Protection.
From December 2016, Blue Lighthouse interns and volunteers have implemented 8 initiatives on climate change adaptation and response in five communes of Hoanh Bo District, Quang Ninh Province including: Growing medicinal plant (Ardisia Silvestris) in Dong Son commune; communications for environmental protection and waste classification guidance in Le Loi Primary School; communications for Climate change adaptation in Thong Nhat Primary School; Planting peach trees along the road for landscaping and to prevent soil erosion andInitiative on promote community tourism in Ky Thuong commune; youth cooperative model on chicken farming in Le Loi commune; stream water treatment for domestic use.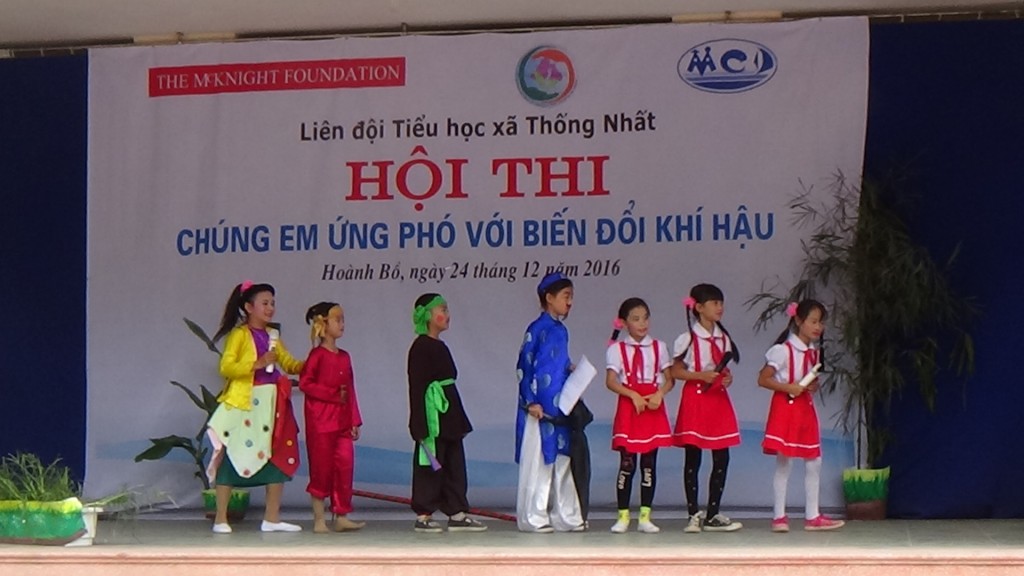 During the implementation of the 8 initiatives, local  goverment and communityhave continuously supported the teams. Initiatives were carried out following the procedures. To execute the initiatives, the implementation teamsfirstly researchedrelated information and materials. Thereafter, they developed the implementation plan with consultation from MCD officers,local government and administrations of the primary schools having initiatives. Especially, blue lighthouse interns, youth unionists and community participating in the initiativesreceived trainings, guidance on techniques, knowledgeabout climate change and the purpose of implementing the initiative. All initiatives were monitored and evaluated during the implementation by officers of MCD and Ha Long Association for Environmental Education and Protection. Finally, The implementation teamscreated radio broadcastsvia the local loudspeaker system to disseminate knowledge about climate change, environment protection and to update the implementation of the initiatives to local people.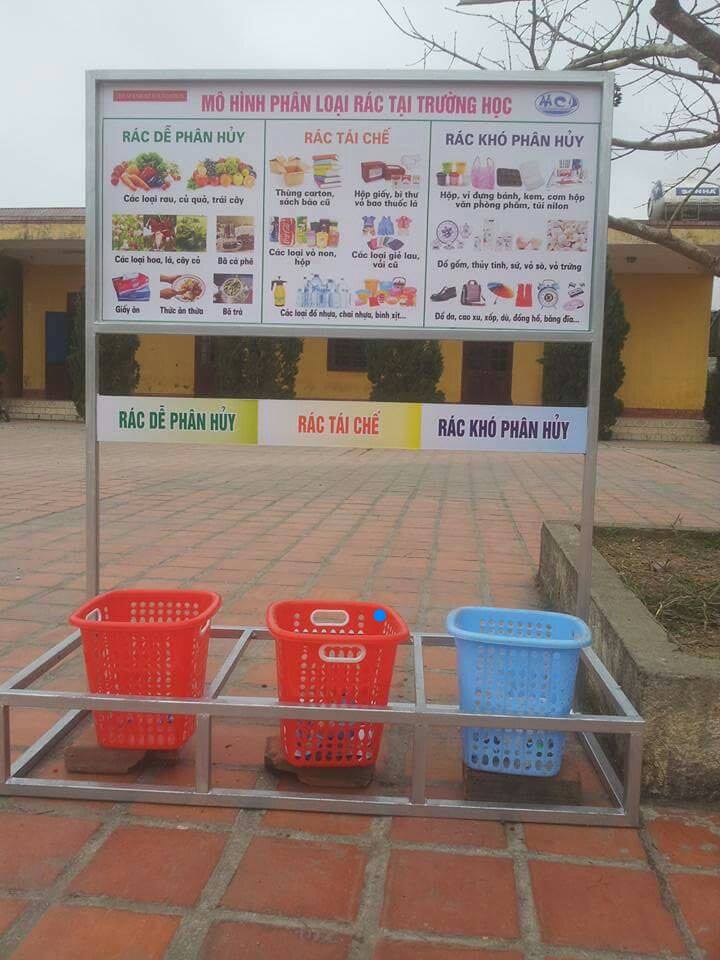 8 initiatives have achieved the expected results such as: 750 trees were planted and have grown well under the forest canopy, with the participation and management of the 05 youth unionists of Dong Son Commune; Biogas has generated gas used in everyday household cooking, spreading the biogas movement in breeding in Dong Son; 02 communications initiatives at Le Loi and Thong Nhat primary schools have had a positive impact on students' perceptions. They actively sort the garbage and dispose  it in the right place and keep the classroom clean; 150 Van Don seedlings were planted in Ky Thuong Commune and all have germination and good growth. The model has promoted the participation of young people in the planting and protection of trees, raising awareness of environmental and landscape protection; The community tourism model has initially served visitors with local products and created new livelihoods; 05 youth union members in Le Loi commune joined in the cooperative model of chicken farming; Successfully installed 10 water purification models for 10 households in Dong Lam commune; Especially, during the implementation,Blue Lighthouse Interns, Volunteers have proven their abilities, actively learnt and matured.
Read more