MCD 62
Training on building and managing a revolving fund for women groups in shrimp farming cooperatives in Ca Mau
On May 25-26, 2022, the Center for Marine Life Conservation and Community Development (MCD) collaborated with the Women's Union of Ca Mau Province to organize an activity entitled "Training on building and managing a revolving fund for women groups in shrimp farming cooperatives in Ca Mau." This activity was carried out to strengthen the capacity of local female livelihood groups of shrimp farming cooperatives and facilitate regulations related to revolving capital in the production and business process.
The training course was held in Ca Mau city with the participation of 35 delegates, including representatives of the Women's Union of Ca Mau province; representatives of the Women's Unions of communes: Tri Luc, Tan Duyet, Hoa My, Ta An Khuong Nam; representatives of women's livelihood groups in Tri Luc, Tan Long, Tan Hong, Cai Bat, Doan Ket cooperatives; and representatives of relevant women's sub-unions in Ca Mau province; MCD, local coordinators and experts.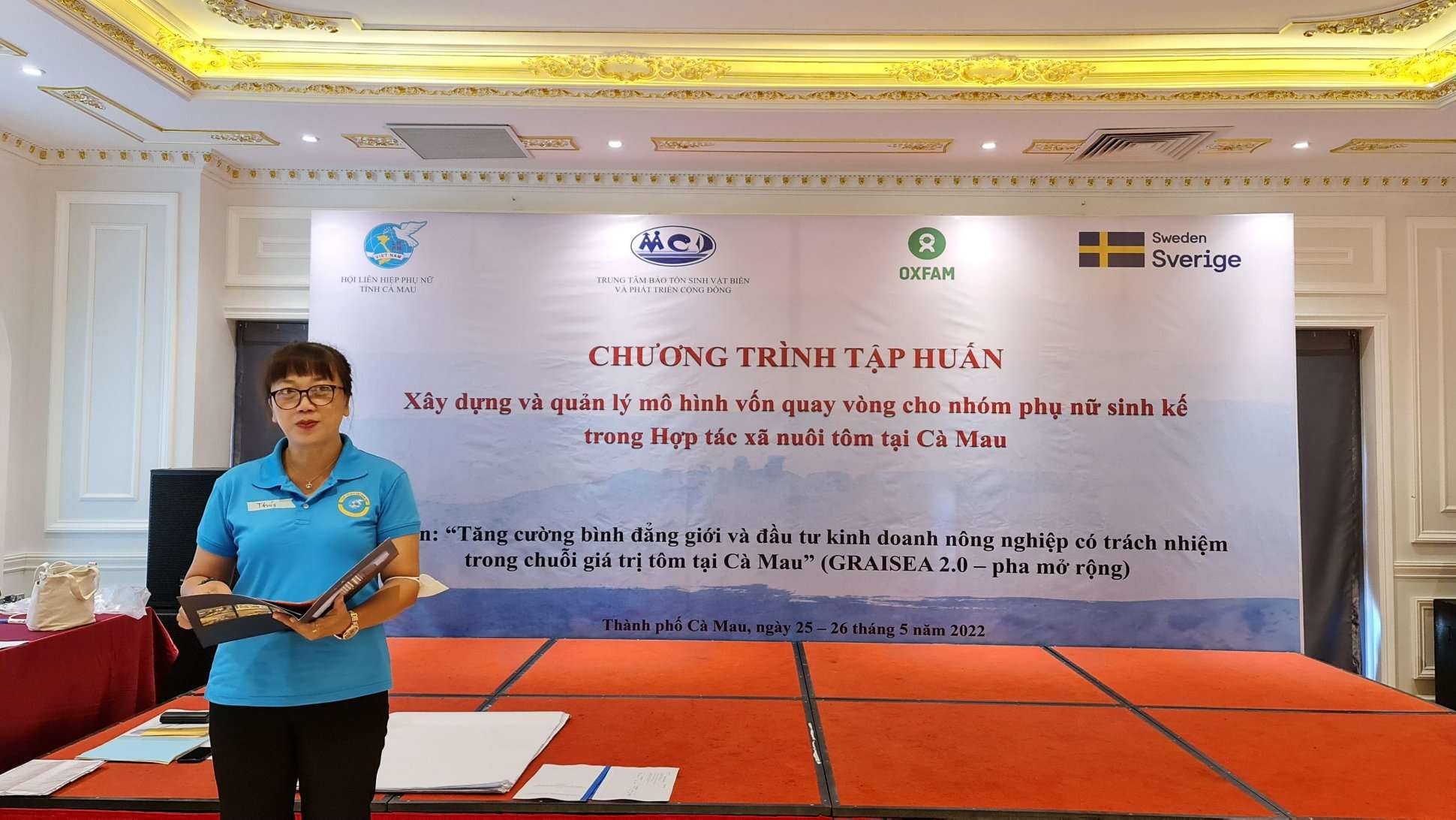 Mrs. Nguyen Thi Ngoc Thuy, Vice President of the Women's Union of Ca Mau province, was giving the opening speech.
By participating in the training activities, participants had the opportunity to practice, contribute ideas, and discuss training content and skills related to financial management in business, such as: livelihood fund model sustainability, group rules and credit discipline, and financial management tools for livelihood fund. At the training session, the participants also learned and shared experiences from the movie "Women's livelihood initiative in shrimp and rice chains in the Mekong Delta," which is implemented by OXFAM and its partners.
For details, see the link: https://www.youtube.com/watch?v=Saj0rsBUzX8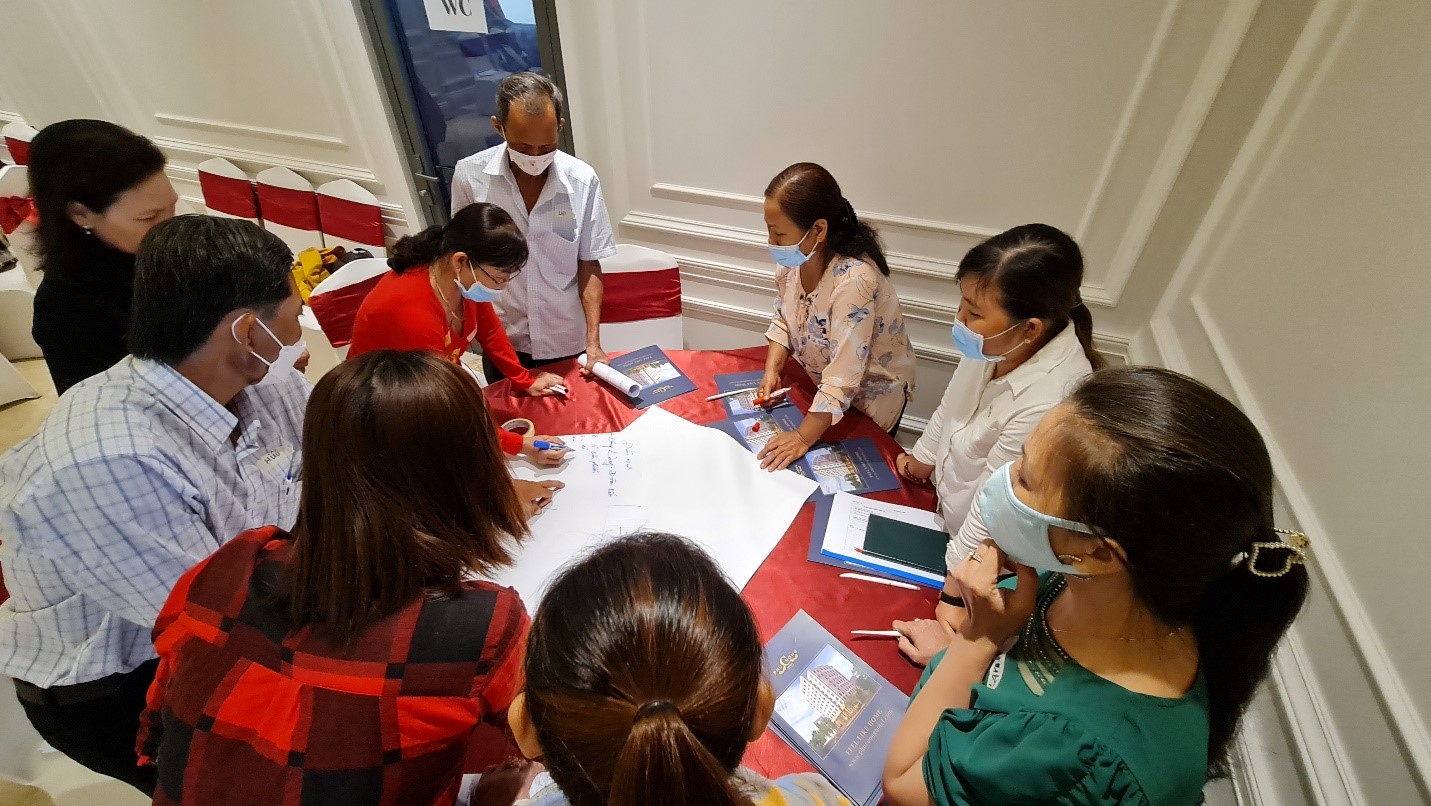 Participants were discussing and practicing the introduced content to attract the participation of all participants.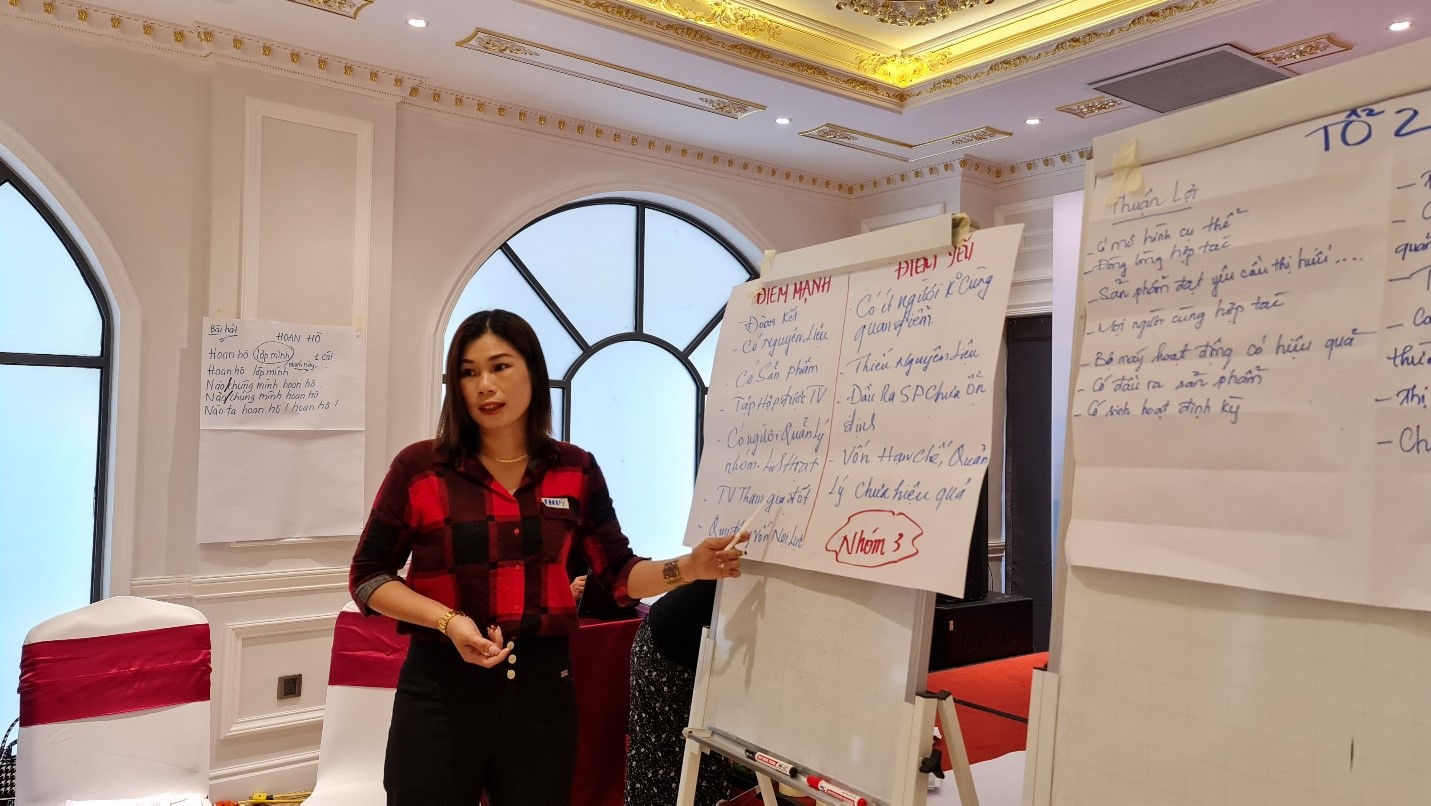 Mrs. Mai Thanh Thuy, representative of the women's livelihood group Doan Ket Cooperative, was presenting the results of the group's discussion.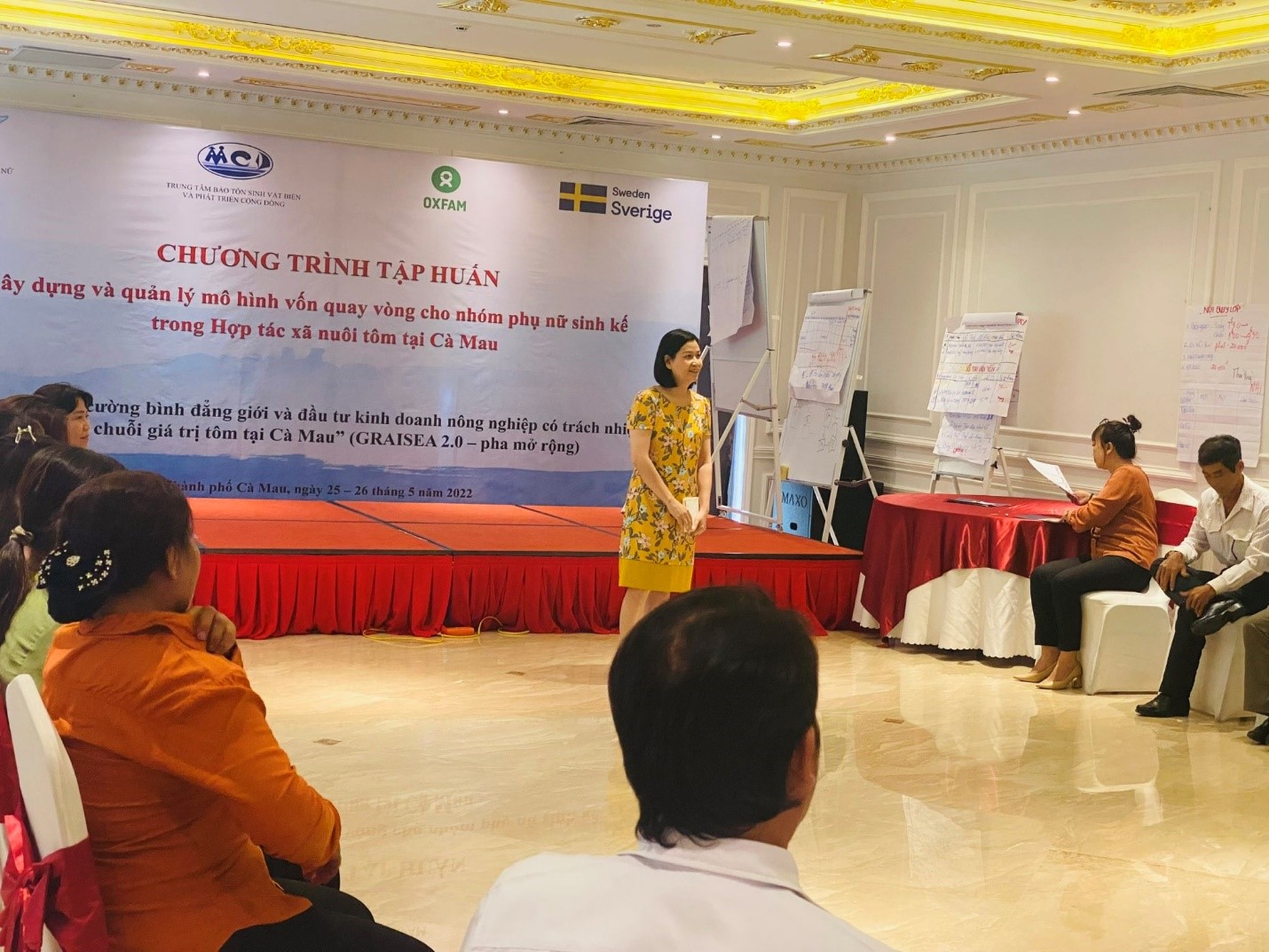 Mrs. Than Thi Hien, Deputy Director of MCD, was summarizing the training results and discussing the follow-up plan.
The training course was a great success with the active participation of all participants and delegates. In addition to strengthening the capacity and skills of the target group, the activity has contributed to promoting the participation of local women's groups and enhancing their role in the group decision-making, thereby helping to shape changes in conceptions, ideas, and values in society regarding the recognition of women.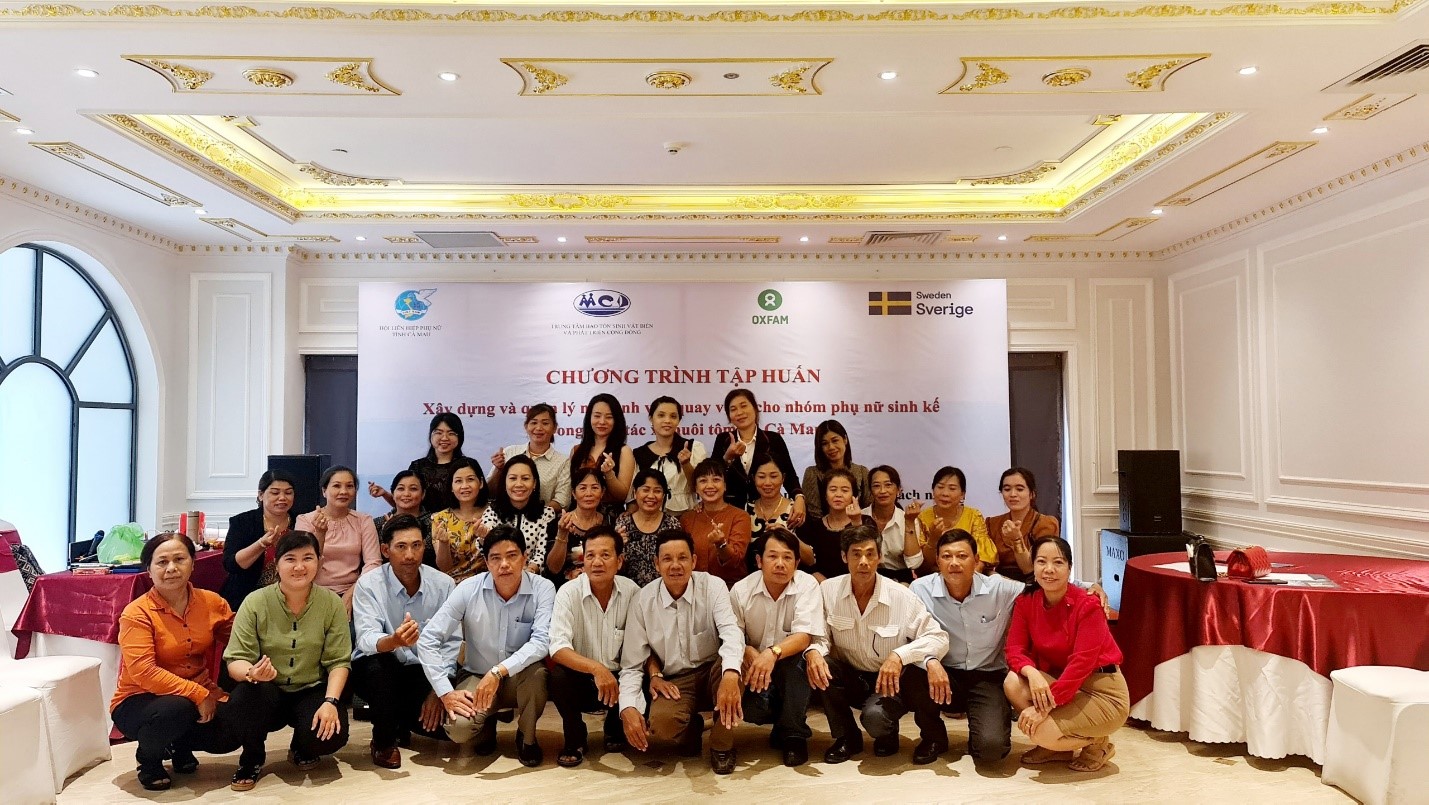 Participants successfully completed the training course.
The activity is conducted within the framework of the project "Gender Transformative and Responsible Investments in Agribusiness in Southeast Asia" – GRAISEA that is implemented by MCD in collaboration with local partners in Ca Mau with OXFAM's support. The objective of the project is to strengthen the capacity of small-scale producers, especially women, who can access equal opportunities and get benefits, and support enterprises to improve their business inclusiveness, to apply and implement standards in social responsibility, in the shrimp value chain adapting to climate change.