News and events
MCD WELCOMED THE FISRT VISITORS OF THE YEAR – OC AND BENIOFF DONORS' REPRESENTATIVES SEEING THE NETWORK OF RIVER TRASH TRAPPERS AND MEETING WITH LOCAL PARTNERS IN NAM DINH
On January 3, 2023, MCD welcomed a delegation of donors' representatives of the project "Strategic Plastic Litter Abatement in the Song Hong" to visit the network of river trash trappers and meet with local partners in Nam Dinh. The delegation included Dr. Sandra Whitehouse – Senior Advisor of the Ocean Conservancy (OC) and Dr. Douglas McCauley – Director of the Benioff Ocean Science Laboratory.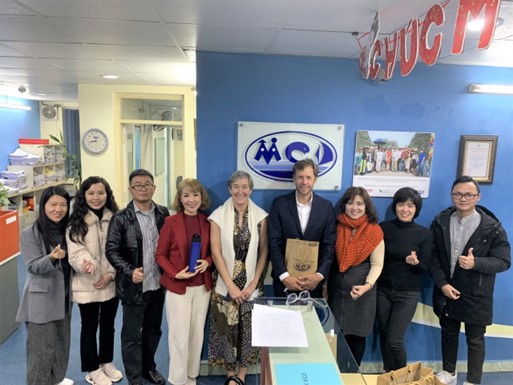 The distinguished delegation visited and worked with MCD at its head office in Hanoi. The two sides updated each other with information on the project implementation progress and discussed the related contents. After that, the representatives of the donors and MCD went to Nam Dinh, the project implementation area. There the delegation had a meeting with leaders and staffs of the Environmental Protection Agency of Nam Dinh province. The donors' representatives listened to local representatives discussing the results achieved and proposed cooperation in the future within the framework of the project.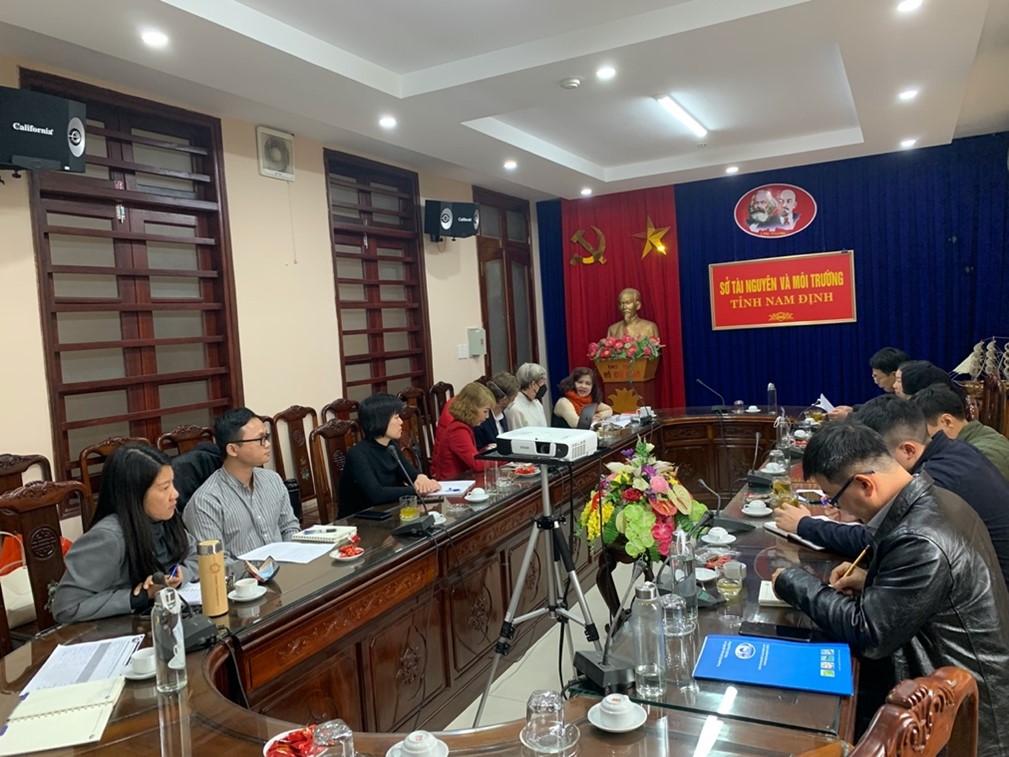 Also during the trip, the donors' delegation visited the network of river trash capture devices (called "trash trappers") – a key component of the project. Trash trappers are located in My Tan commune – My Loc district, Tran Te Xuong ward – Nam Dinh city; Dien Xa commune and Nam Thang commune – Nam Truc district. With the coordination of MCD and the Environmental Protection Agency of Nam Dinh province, the donors' delegates met with representatives of the People's Committees of wards and communes, the trash trapper operators and directly observed the collection and classification process of the collected trash in the trash trappers.
Through the activities during the trip, the donors' representatives acknowledged the results of the project and especially the positive change in the awareness and behaviour of the community and the participation of the related stakeholders in enhancing the collection, classification and treatment of solid waste and plastic waste not only on land but also on waterways and at sea in the project areas. The visitors expressed that one of their deep impressions from this mission was the close cooperation relationship between the implementing organization MCD and the government partners and local communities in the project implementation, this is a highlight compared to other models in the Clean Currents Coalition program that the donors are supporting in eight countries around the world. The success of this project will create motivation for the related parties to continue thinking about the next cooperation opportunities.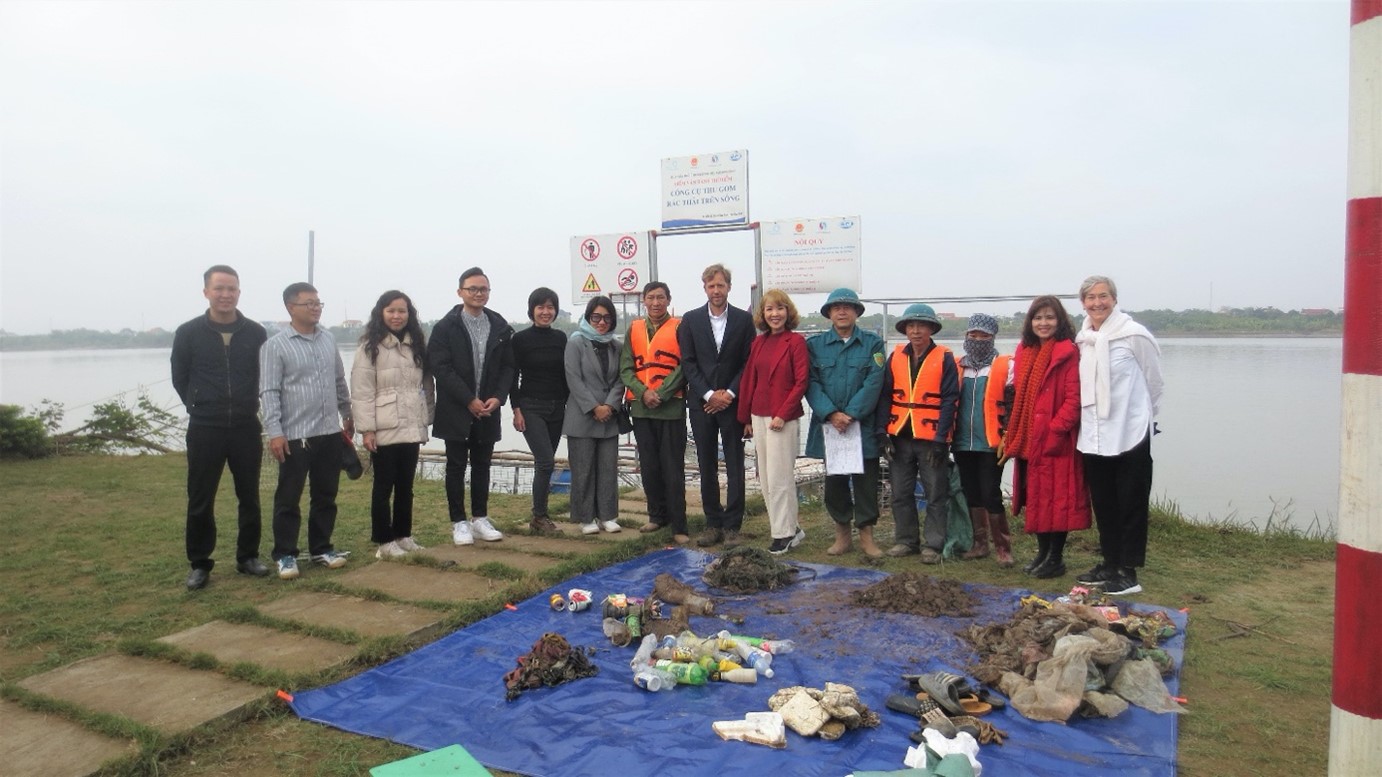 This activity is within the framework of the project "Strategic Plastic Litter Abatement in the Song Hong" funded and technically advised by Ocean Conservancy (USA), and chaired and coordinated by the MCD with the Department of Natural Resources and Environment and local partners to implement in Nam Dinh province.
Read more