Coastal resources management
A series of events: "Cooperation for environmental protection and promotion of world natural heritage values ​​in Vietnam for sustainable development"
On April, 2004, MCD in collarboration with the Vietnam Cultural Heritage Association organized the following series of events: "Cooperation in environmental protection and promotion of world natural heritage values ​​in Vietnam for sustainable development" in Trang An Scenic Landscape Complex, Ninh Binh province. This activity is under the framework of the Ha Long – Cat Ba Alliance: Local Engagement for Sustainable of Ha Long Bay" sponsored by USAID, hosted by MCD with the participation and support of PanNature and CECR.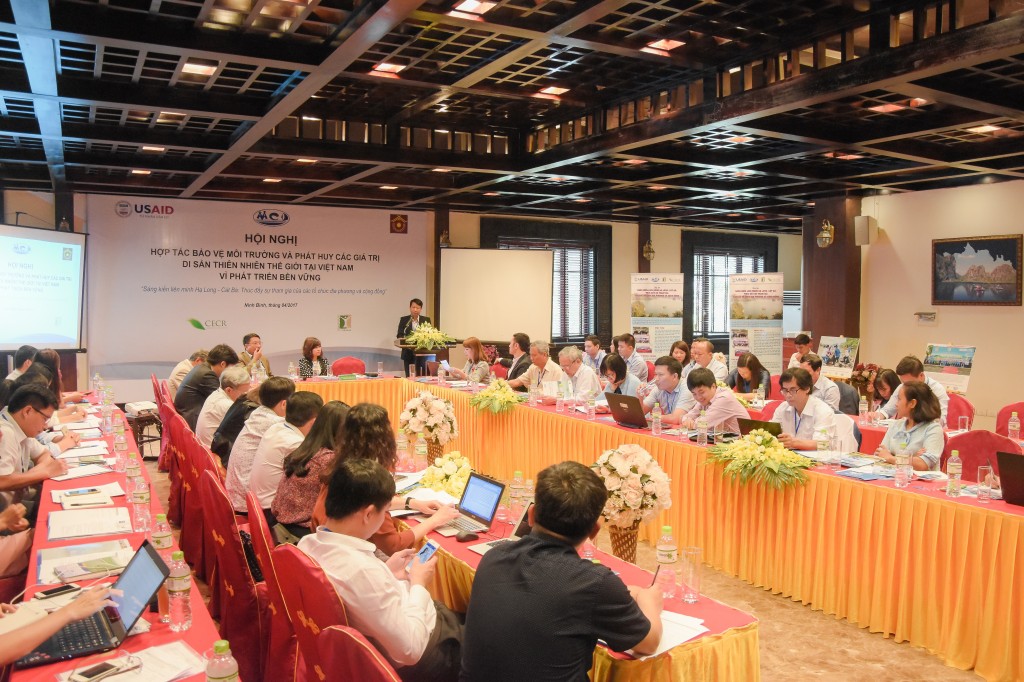 Overview of Workshop
The series of events aimed to share results and experiences in promoting cooperation among parties in the protection of the natural environment and promotion of Ha Long Bay world heritage's values. Further more, these events also provided a chance to exchange information and experiences to enhance the management efficiency of UNESCO World Heritage sites in Vietnam.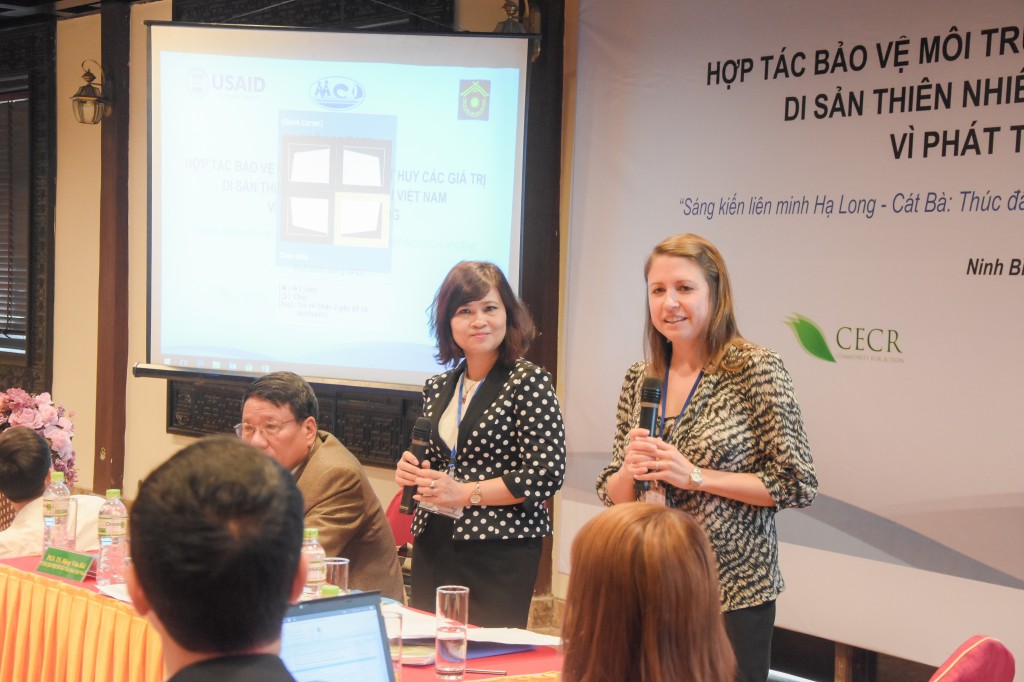 Ms. Corina Warfield, USAID's representative make speech at the conference
Exchange technical content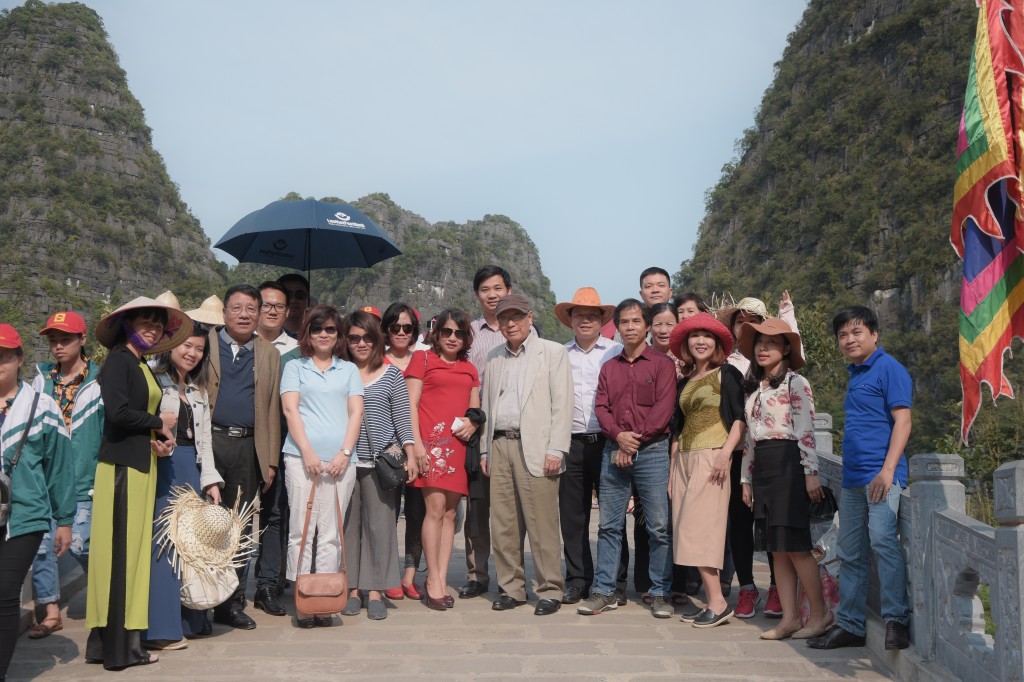 Delegates, visit the Trang An scenic spot
Read more