Tin tức và góc báo chí
Case studies on climate change and policy advocacy implemented by NGOs in Vietnam
Within the framework of the project "Scientific Capacity Building in Climate Change Research Techniques for Non-Governmental Organizations (NGOs) in Vietnam" funded by APN (Asia-Pacific Network for Global Change Research) from July 2014 to December 2015, a sharing workshop named "Climate change and policy advocacy: Case studies implemented by NGOs in Vietnam" was taken place in Hanoi on 31 July 2015. The workshop, which was co-organized by Centre for Marinelife Conservation and Community Development (MCD) and Asian Management and Development Institute (AMDI), drew attention from a number of participants in various sectors including government agencies, INGOs, VNGOs, institutes and universities who are also implementing their work relating to climate change adaptation theme.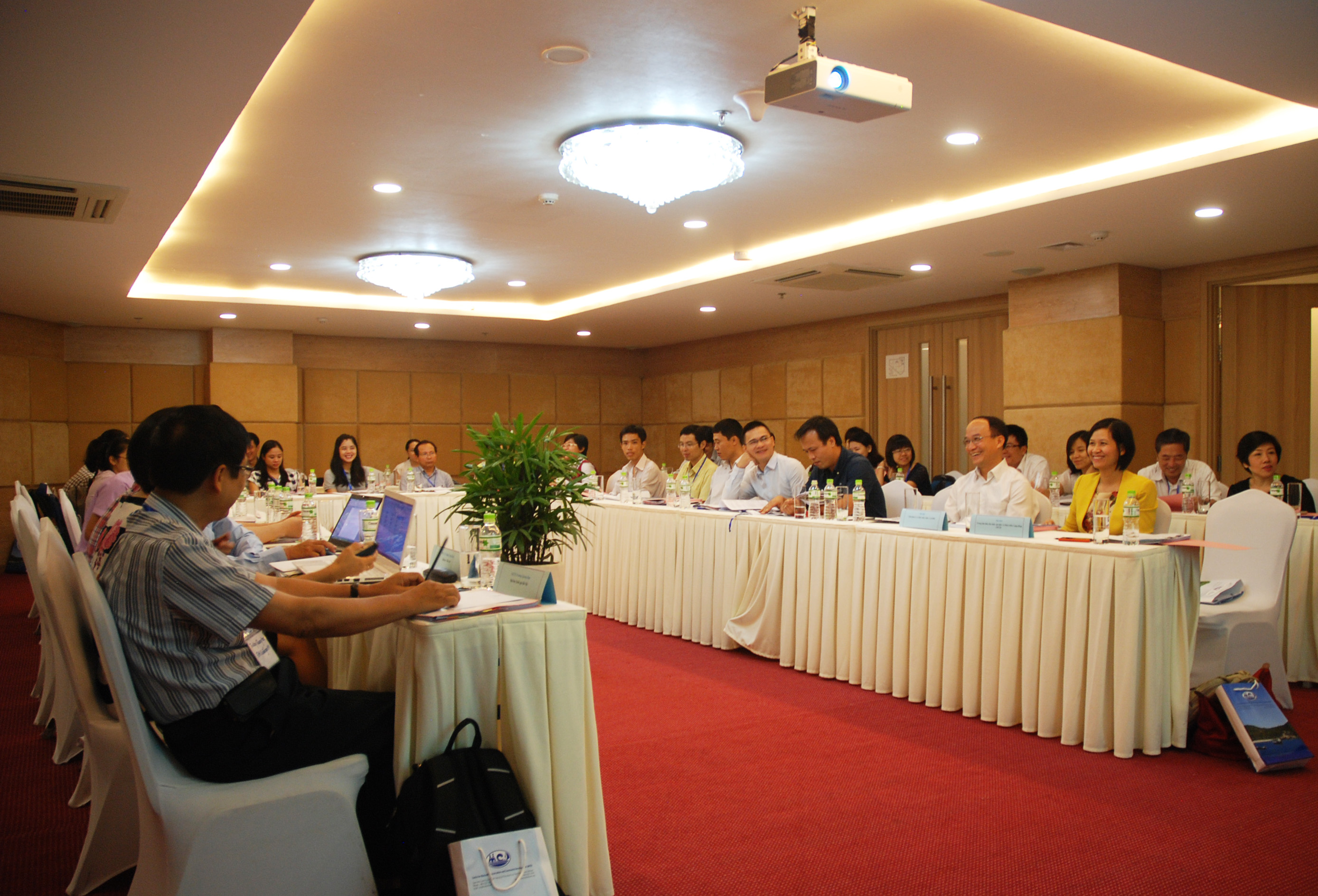 In the workshop, five case-studies that have been conducted by selected VNGOs were presented with the aim of sharing the results and lessons learned after undertaking research in several regions of the country. What is more, suitable recommendations were also given based on those results for policy advocacy related to climate change adaptation in Vietnam. Some of the noticeable case-studies can be named as Adaptive livelihood practices in Cat Ba archipelago (MCD); Dynamics of climate change understanding in Mekong community (AMDI); Inter-cropping agriculture in Bac Kan (ADC – Thai Nguyen University); Marine fish cage aquaculture in Hai Phong province (ICAFIS); Climate change adaptability of local community in Ha Tinh province (HACEF). These case-studies were also defended in front of a group of professors, scientists and participants from other organizations/agencies with critical points of views, so that scientific techniques in climate change research by VNGOs could be improved in the future.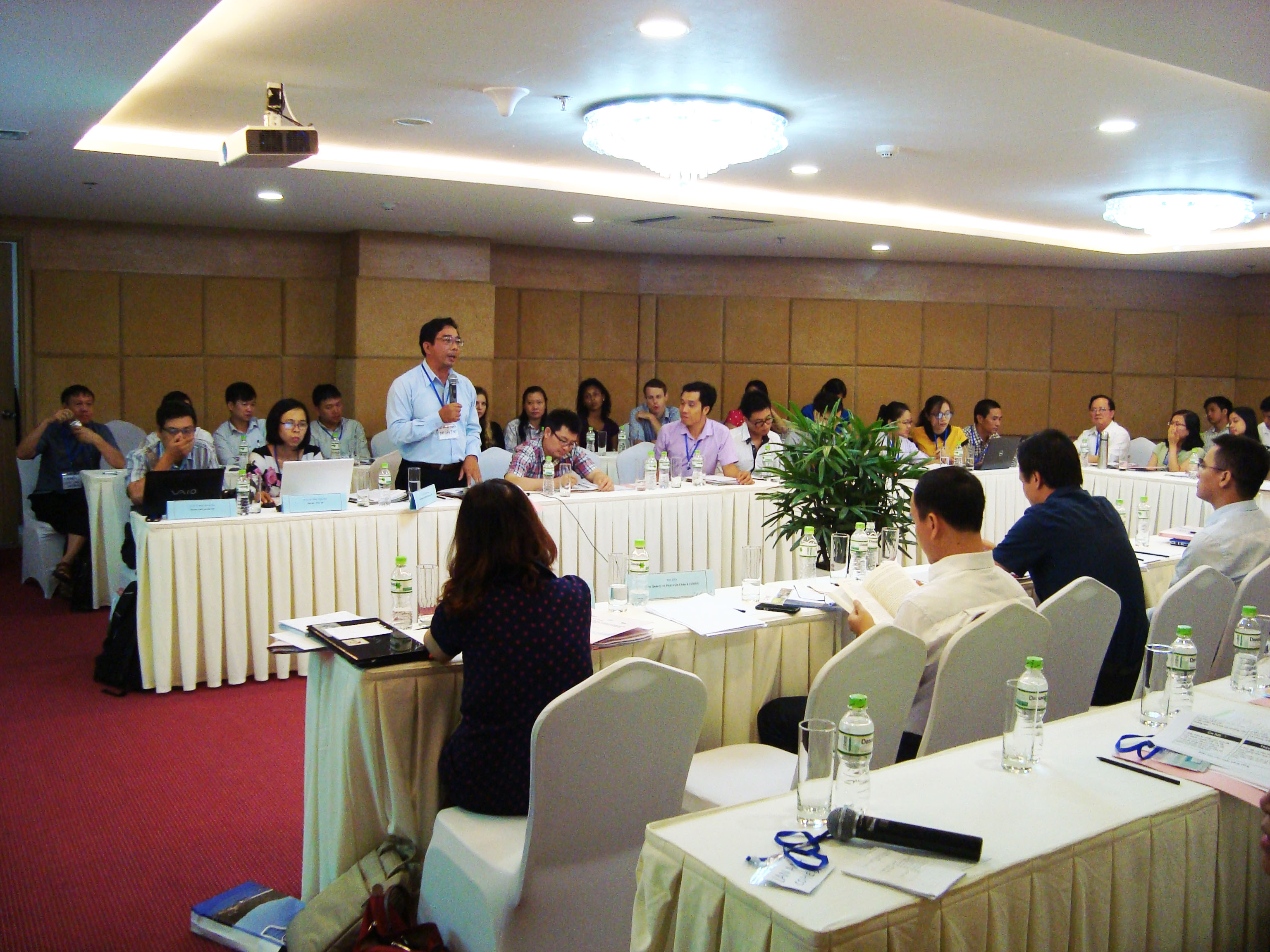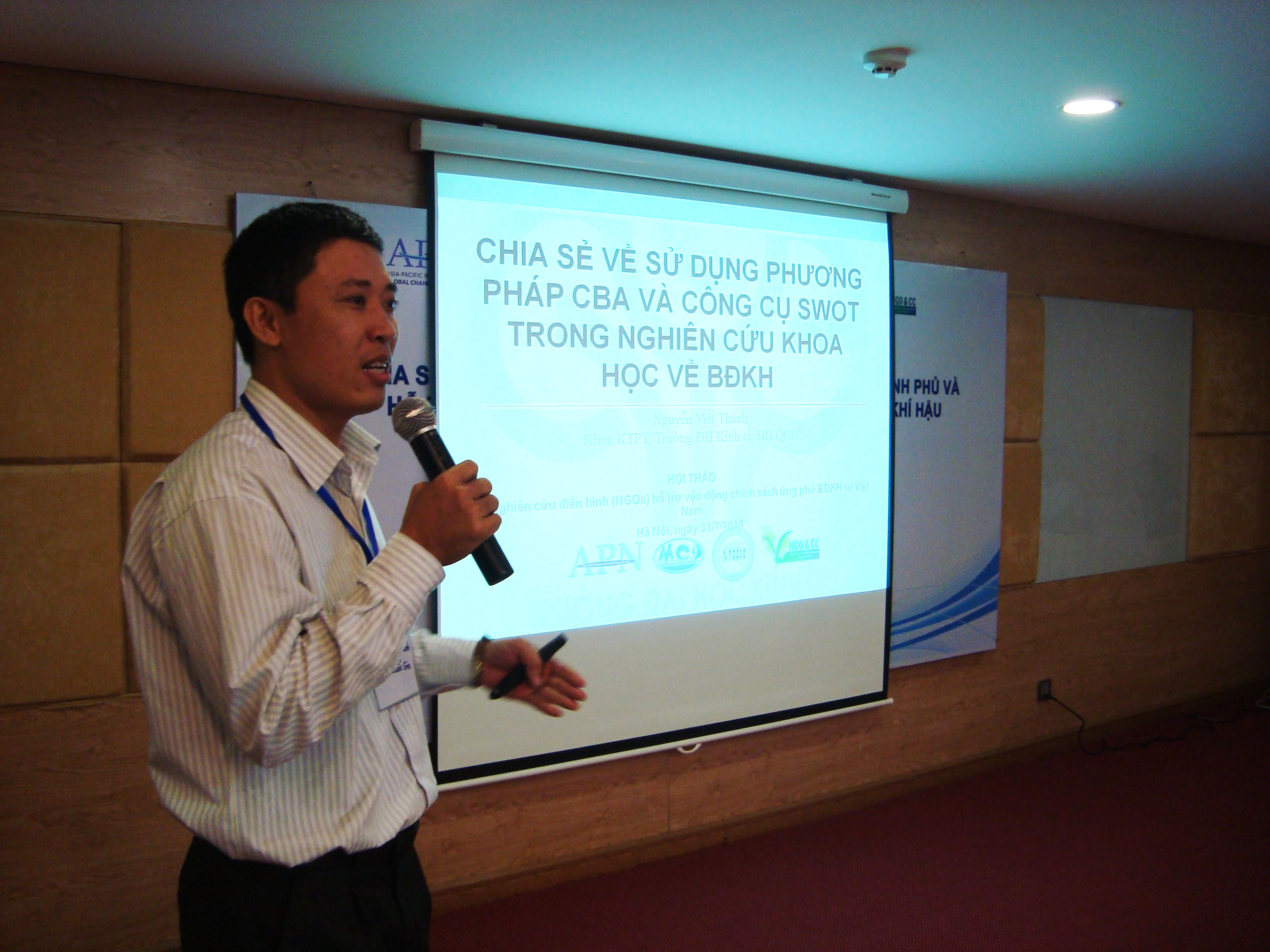 Besides research results, a number of interesting issues were also raised by national scientists and experts such as applying CBA and SWOT methodologies in climate change studies, indigenous knowledge and gender problems in natural resources management in the context of climate change, impacts of weather factors to rice productivity in Can Tho province – Mekong delta. The workshop received positive feedbacks and interest from attendees. Through this forum, people with common concerns had a chance to take part in interactive discussions with experts and results of the workshop will contribute to policy advocacy in the field of climate change adaptation in Vietnam.
Xem thêm